What oil goes in a 4-stroke scooter?

On the market there are 2 different types of scooters namely 2-stroke and 4-stroke. Make sure you use the correct oil for your scooter. For the 4-stroke scooters it is important that the engine oil is changed on time, you can do this yourself or you can take the scooter to a specialist for maintenance. We recommend using a good oil, this reduces the wear on scooter parts, improves the life of your scooter and there is less carbon deposits. A high-quality engine oil leaves less rest and burns better. The most commonly used 4-stroke scooter oil is 10W 40 and/or 5W40, which you can find in our webshop. The 10w40 scooter oil is already used a lot with GY6 50cc scooters from AGM, BTC, RSO, la souris, if you don't know which scooter oil you need, you can always contact us.
Measure the oil levels of a scooter

Oil expands when it gets hot this is also a good time to check the oil, for example even if you are getting. If you top up the oil with a cold engine, the level will be higher when you have ridden your scooter for a while and the oil is warm.
On a Chinese 4t scooter (GY6 50cc) there is a dipstick on the right side of the engine block near the exhaust.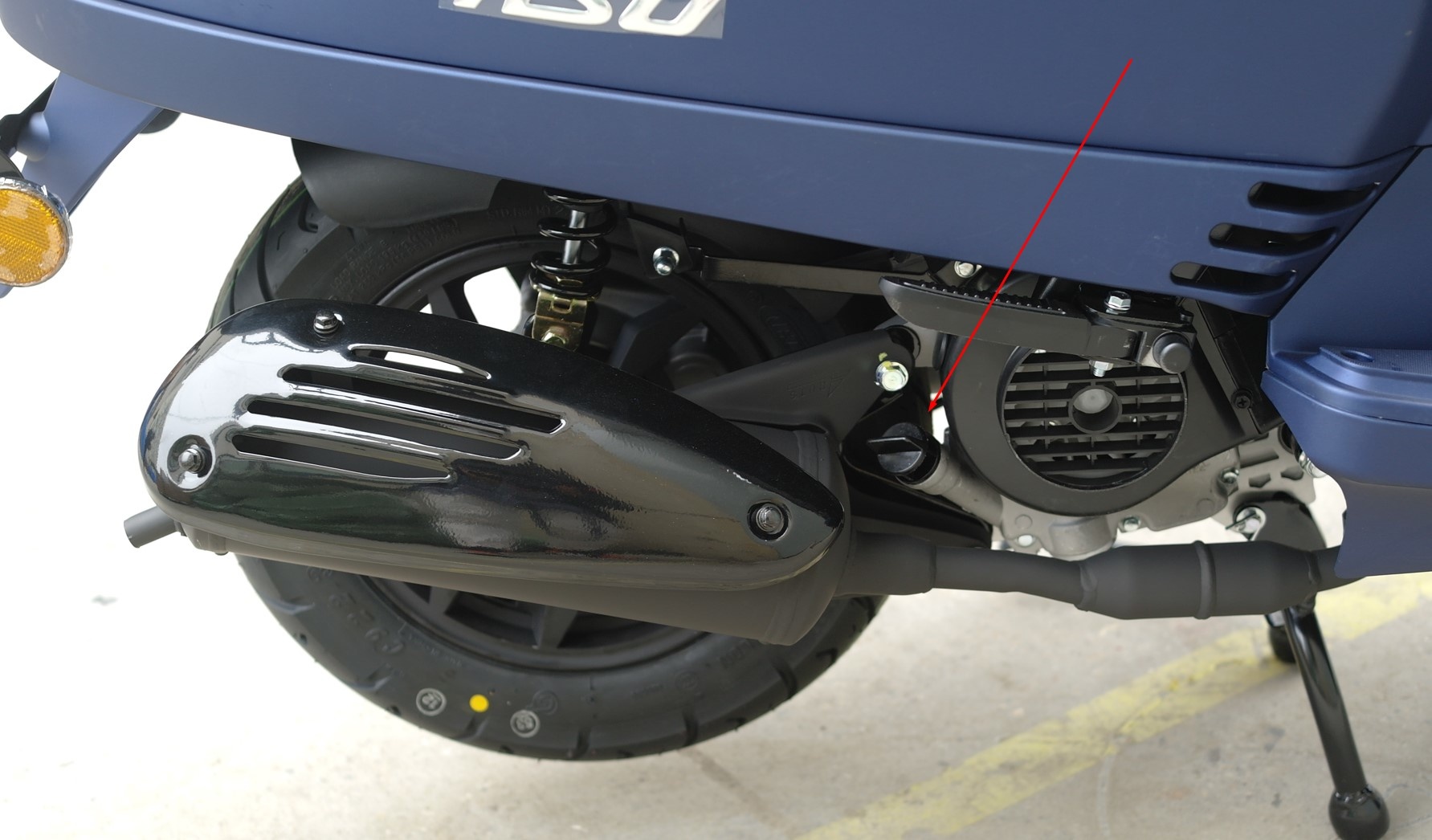 Image 1. Oil dipstick GY6 50CC
To gauge this oil level carefully remove the oildipstick from the engine, wipe the dipstick clean with a piece of paper towel. After this you dip the dipstick back into the engine block (without turning it) and you can read the level of the oil level. The oil should be halfway up the ribbed flat part when the engine is warm and the oil should certainly not be the thick lead.